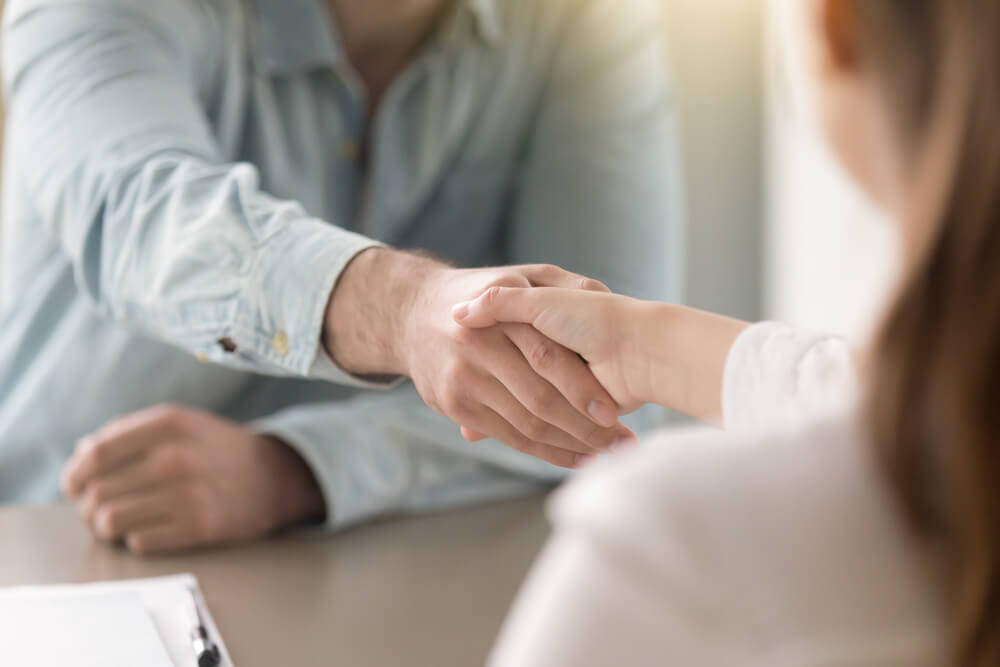 5 Reasons to Use Recruitment Marketing for Talent Acquisition
The cost of recruiting varies, with some numbers placing the total cost of getting a new hire at around $4,700 and others calculating the soft and hard costs to be up to three times the new hire's salary. Wow! A new hire making $20 an hour could cost you $122,440 to find, hire, and train! With that in mind, we bet you're interested in finding ways to minimize this cost.
See how better recruitment strategies zero in on "right-fit" hires from your organization from the start, so you can increase employee retention, boost your employer brand, and shorten the hiring cycle. Consider these five reasons to switch to a Recruitment Marketing approach:
1. Increased Visibility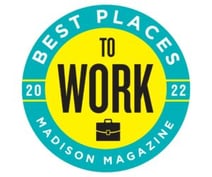 Just like with your products and services, your brand as an employer needs to be visible and recognizable. You want candidates to have a positive response to your brand—it's even better if they seek you out in the first place.
Through Recruitment Marketing efforts, your organization actively promotes your company mission, your company culture, and core values across the business. These efforts allow you to start solidifying prospective candidates' impressions of your company. This will naturally filter out job seekers who don't align with your organization and lead to more engagement with those who do.
2. Targeted Approach
14% of employers don't know who their target market is. The first step is identifying them, the second is identifying the messaging that aligns with their needs, and the third is presenting that messaging in the right place. Not only does this lead to lower marketing costs, but you can spend more time interviewing candidates who are a great fit instead of those who aren't.
You can fine-tune the filtering effect by creating targeted messages and communicating those messages across specific channels.
If you're looking for candidates who care about your company values, such as sustainability efforts or DEI goals, create messages to highlight those values. Similarly, you can create messaging around other unique selling points, such as hybrid work options or career tracks. Then, display those messages on the platforms and in the formats where your preferred audience is most likely to see them.
3. Improved Candidate Experience
It's not just organizations that benefit from a tailored, efficient recruitment cycle—prospective candidates want the same experience. When you focus on Recruitment Marketing strategies that only target your ideal candidates, everyone wins. Professionals who aren't a good fit won't waste time applying, and likely candidates move through your process more quickly.
Candidates also win by having more access to information about your company. Nearly three-quarters of candidates passively look for jobs while still employed, and passive content generation instead of active outreach is a great way to gain their attention.
Recruitment Marketing may include tactics such as social media posts and adding much more information to your 'About Us' page than just a timeline of how long you've been in business. Take time to build out your policies and company literature. Focusing on these important touchpoints of why people choose your company allows candidates to learn more and decide if you're a good fit for their career goals.
4. Cost-Effective Recruitment Cycles
At their core, all business processes need to be cost-effective. Traditional recruitment cycles have a lot of inefficiencies that get in the way, including:
Long gaps between hires, which leaves your team running at reduced capacity or increases burnout for employees given extra work

Frequent employee turnover because new hires aren't a long-term fit

Expensive recruitment and PEO services from increased administrative burden of high turnover
But Recruitment Marketing transforms the process, generating these cost-effective wins:
Recruitment content is evergreen or just needs occasional updates; it's not a continual cost.

Word-of-mouth is free—by prioritizing your brand reputation, you can become a sought-after employer.

Digital channels are affordable: social media posts, job boards, and targeted LinkedIn campaigns are more cost-effective than traditional job posting methods and can reach both a bigger and more filtered audience

(especially in a world with remote work opportunities).
5. Long-Term Benefits
Recruitment Marketing
builds momentum over time
; it's not a faucet that turns off once you find a new hire and then must be restarted once there's a vacancy. Instead, you can consistently publish content about your work culture, employee programs and benefits, and other news that appeals to prospective candidates. Through this approach, you'll have a continual pipeline of professionals who are excited about scheduling an interview.
Over time, you can build relationships with past prospects or candidate referrals; even if they don't become employees, they might become brand ambassadors or be the perfect fit for a position in the future.
Streamline Your Recruitment Marketing Tactics with the Right Media Partner
Recruitment Marketing is a strategic approach. Like your product-focused marketing strategies, Recruitment Marketing requires a plan, good messaging clearly identifying your company's value, and a solid map of where your audience spends time.
At Mid-West Family Madison, we can help every step of the way. Contact us to learn more about how we can craft a unique strategy for your organization and help you start reaching the right prospective candidates with the right Recruitment Marketing tactics.