How Siding & Window Contractors Can Build a Multi-Channel Marketing Strategy
Contractors of all types need to use multiple channels to communicate with their audiences. Maintaining consistent branding across all channels allows consumers to choose where and how they interact with the company. These elements factor into a multichannel marketing strategy critical for window and siding company marketing.
Here we'll go over the steps involved in building a multichannel marketing strategy and some specific marketing ideas for home improvement companies.
Building a Multichannel Marketing Strategy
Several components go into a multichannel marketing strategy for siding and window contractors, including the following.
Pay-Per-Click Ads
Building an online presence is crucial for siding and window companies, but it typically requires patience. Ranking on search engines through search engine optimization (SEO) and other efforts generally takes a long time, which you may not have. If you want to see more immediate results, consider launching a pay-per-click (PPC) ad campaign.
By bidding on relevant keywords in your industry on ad networks, you can place ads in search engine results alongside organic SEO results. In the process, you'll land in the top results on the first page of search engines. These ads appear similar to organic results and can encourage many search engine users to click on them over other results.
If someone types a keyword like "exterior remodeling," you'll be the first to appear with an effective PPC campaign.
Social Media
Siding and window contractors should also have a consistent social media strategy and presence. This remains one of the most effective tools for digital marketing for home services. Without it, you may fall behind your competitors.
A social media strategy includes many activities, including creating content, posting regularly, and engaging with followers. Depending on your audience and the type of content you want to post, there are several platforms you can use to your advantage.
For example, if you want to post before and after photos or videos, use a more visual platform like Instagram. On the other hand, you might want to target Facebook to share customer reviews and engage in conversation. Meanwhile, TikTok is great for everything from videos and FAQs to project progress updates and tutorials.
In addition to general engagement on social media, use ads to target people in your area.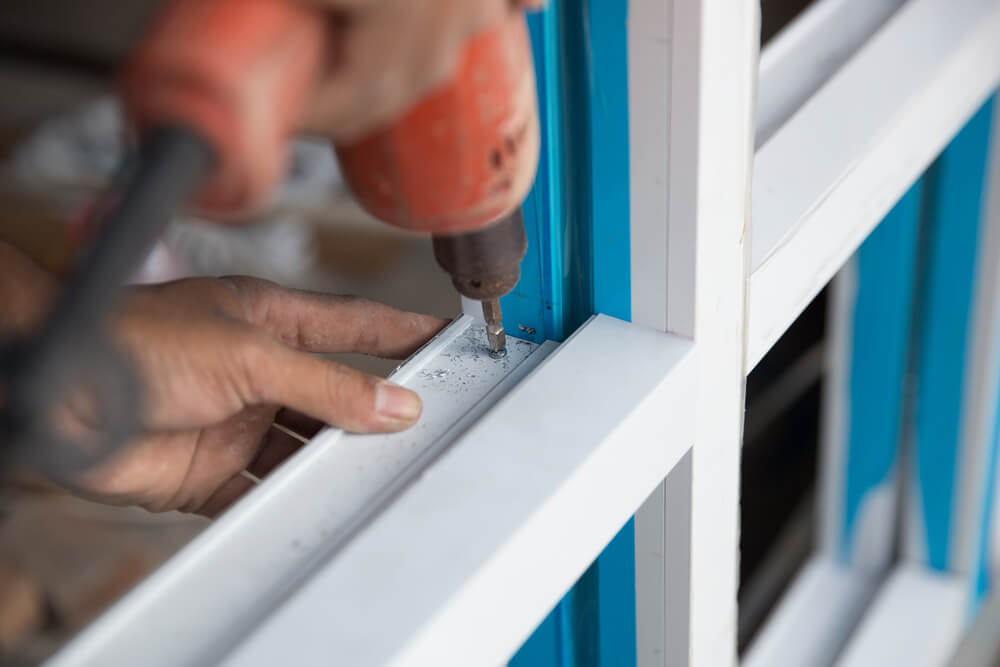 Radio
Radio ads offer a great way to connect with locals. Radio remains a popular medium, with many loyal listeners regularly tuning into their favorite stations. These audiences are among the most faithful as they've come to know local radio personalities like a friend. This means you'll gain people's trust much faster if they associate you with someone they already trust.
Radio has a broad reach, allowing you to connect with thousands of people or more as they hear your ads daily. Also, radio isn't limited to the car; people listen in the workplace, at home, and on their phones in other locations.
While broadcast radio is still popular among listeners, you can also reach people online through streaming audio. Ultimately, radio isn't going anywhere as one of the best channels for window and siding company marketing.
Event Marketing
If you're looking for an effective way to introduce your brand to a local audience, live events offer the ideal channel. When people connect your brand with local events, they'll see you're a part of the community. In turn, they will come to know and trust your brand even more.
There are several ways you can approach event marketing. For example, you can sponsor an event or land a live mention at an event. You may also send someone from your company to the event to engage with attendees. This representative can speak with potential customers or partners during the event, share business cards, or give away free promotional products featuring your brand.
Email Marketing
Another reliable tool to nurture leads is email marketing. You can reach leads via email to share services, reviews, content, and exclusive offers.
On your website, you can exchange something of value for email addresses. For instance, you might offer a free eBook download about the top five questions to ask a siding and window contractor in exchange for an email address. This can help you attract more leads by bringing value to them.
Email will give you the perfect tool to keep customers engaged until they need you, ensuring they don't forget about you at any point.
Build Your Next Strategy with a Media Partner
These and other marketing ideas for home improvement companies can help you flourish in your industry. At the same time, we understand you're busy working in your business and don't have the time or experience to dedicate to marketing. At Mid-West Family Madison, our experts can help you work on your business to build the perfect strategy.
Reach out to us today to learn more about what our services can do for your company.