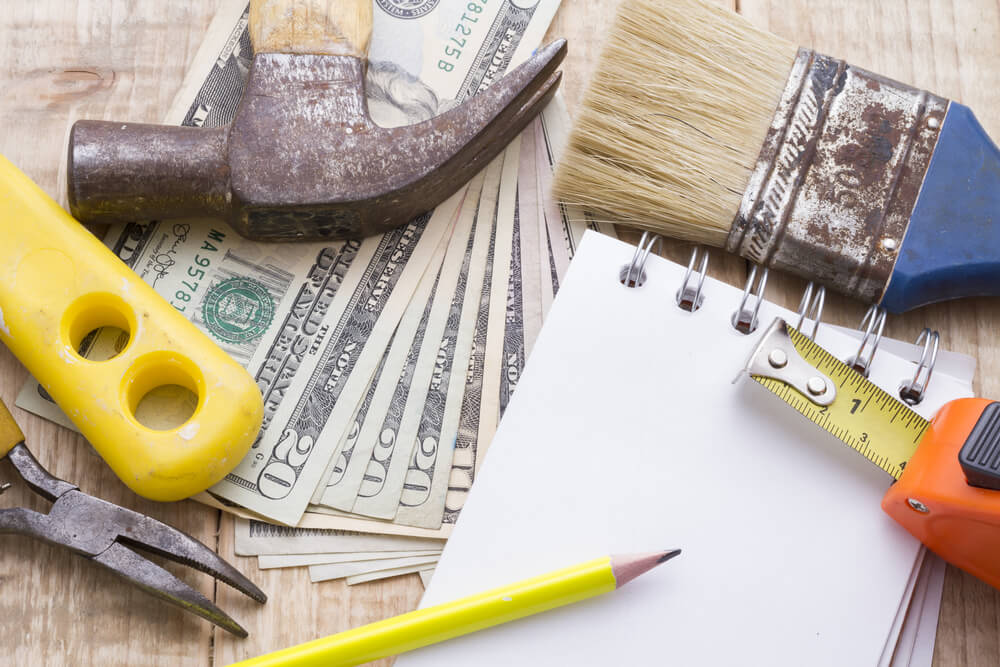 Creating a Home Improvement Marketing Strategy for Business Growth
Today's home improvement businesses need to work harder than ever to stay competitive, which is why you must differentiate yourself in this industry. In addition, home improvement companies struggle for local brand recognition, seeing as many have little to no marketing and depend on word-of-mouth referrals.

Good home improvement marketing is a must to ensure your brand has a chance for success and growth! Multi-channel marketing strategies will help you connect with your audiences and stay ahead of the competition.

Let's look at how to craft a marketing strategy for your home improvement business to build brand awareness, drive more traffic, and increase quality leads.
Identify Your Target Audience
Before you can begin building your marketing campaign, you must understand your target audience. Otherwise, your ads and other materials won't resonate with your desired customer.
As you pinpoint your target audience, consider its different elements. For example, you'll want to think about demographics, where to find your audiences online and offline, budget and income, where they are likely to shop, and the specific services your audience needs.
Define Your Goals
After identifying your audience, the next step is setting specific, attainable goals for your marketing campaigns. Without end goals in place, you won't know how to measure the progress of your campaigns.
You can set a wide range of goals for your marketing campaigns, including:
Getting more website traffic

Attracting more followers on social media channels

Obtaining a certain number of leads

Earning a specific amount of money in sales
With your goals in mind, you can determine which tactics will help you achieve them. They'll give your campaigns a clear direction, and you'll be able to use them as a point of reference when tracking your campaigns' performance.
Choose Your Marketing Mix
You can now select the marketing tools to build your campaigns and help you achieve your goals. These tools could include the following.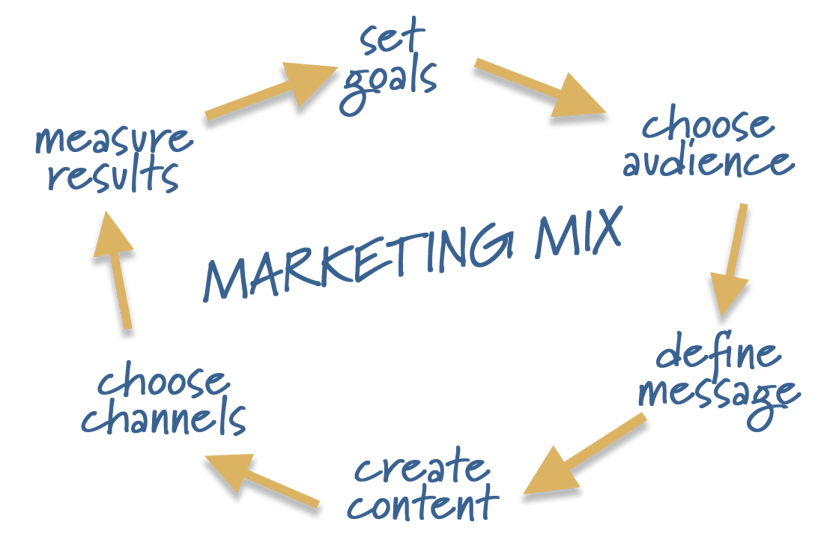 Digital Marketing Channels
You must connect with your audiences online to maximize your brand's visibility and build a strong connection with your audiences. With the help of a digital marketing strategy, you'll be able to stand apart from competitors vying for people's attention through ads, search engines, and other platforms. According to Google Ads, there are 660,000 online searches for remodelers each month!
Some specific digital marketing tools include:
Radio Advertising
One of the best ways to reach a broad target audience is through radio ads. Radio personalities are very influential, and listeners largely trust the ads they hear during their favorite shows. An effective radio advertising campaign will have a clear call to action and a strong offer to encourage listeners to contact the company or visit its website.
Content Marketing
You can also connect with audiences and reach your goals through strong content marketing efforts. You might approach content marketing in several different ways. For instance, you can focus on adding value for readers with blogs, eBooks, guides, and more. Finally, you may consider building an email marketing campaign to nurture leads and a social media campaign that consists of regular posting and audience engagement.
Event Marketing
Local home improvement companies can embed themselves in their communities through event marketing. There are plenty of ways to go about event marketing for your brand. You can sponsor an industry-relevant cause, such as sustainable home improvement solutions and materials. You might also hold certain live events to get people together and further associate your brand with the community. Partnering with charitable giving initiatives is another way to connect with potential customers.
Combined with other solutions, these tools can help you build a complete strategy to help you achieve your goals.
Measure Progress and Improve
Once you've launched your campaigns, be sure to track them and measure their progress to gauge performance. With the help of the right metrics and analytical tools, you can gain actionable insights into your campaigns and determine what's working and areas for improvement. You can quickly pivot as needed to ensure you don't fall behind the competition.
Remember, marketing requires time and patience before you can get results, but keeping track of progress along the way is key.
Build a Home Improvement Marketing Strategy with a Media Partner
Now that you know more about how to generate leads for home improvement through a multi-faceted marketing strategy, you might want to know where to start. At Mid-West Family Madison, we understand you're busy and don't have the time to devote to marketing. That's why we're here to help with a tailored strategy to meet your goals.