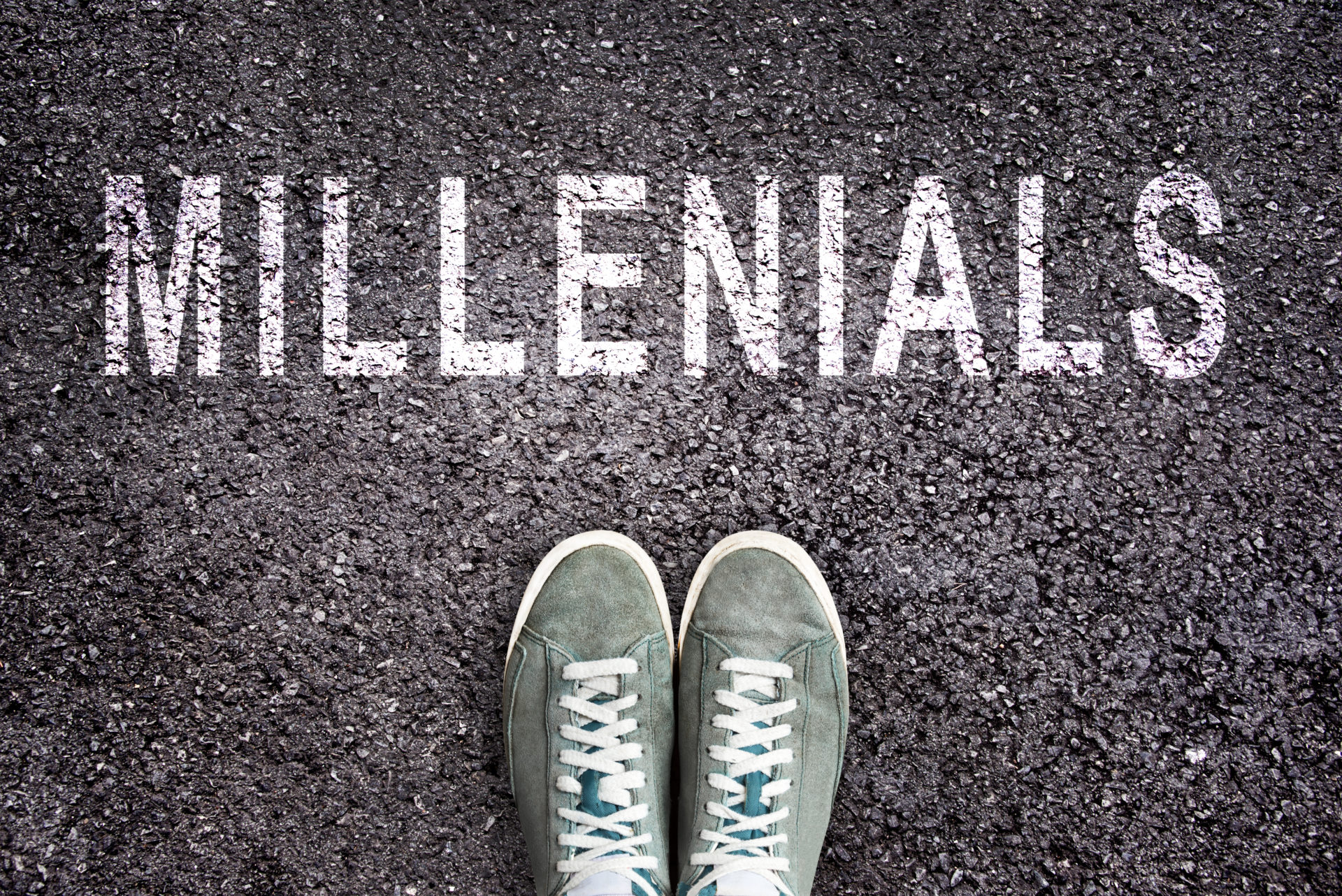 Top Five Tips for Recruiting Millennials
Right now, it's an employee's job market. And I would know. I'm a millennial and just took a new job myself. So, in a world full of competition for skilled employees, how do you capture the attention of the largest workforce with all the competing noise? It may be easier than you think, as long as you understand the mindset and trends of the millennial generation.

Social Media
According to a study by Animoto, 75% of millennials are influenced by a brand's social media presence so it seems obvious to market on Facebook, Instagram, and the newly popular TikTok. But it goes deeper than that because we grew up alongside social media. Social Media was born in our formidable teen years and we're the first group to adapt and utilize these platforms.
It takes more than creating a "HELP WANTED" post and clicking on "promote for $50." Think about what you have to offer new employees outside of competitive pay. Does your company champion any social causes? Are there opportunities for personal growth? Are employees allowed to work from home or have flex time? Does management take a keen interest in employees? These are things millennials value according to GreatPlaceToWork.com and can be leveraged in your recruitment. We watched our parents work and put in extra hours with little reward; and we don't want to live like that. We want flexibility and balance. And you should want that, too! Happier employees are more productive employees.
Video
Like the saying goes, a picture is worth a thousand words. Well, a moving picture is worth tens of thousands of words. Why make a list of why you are a great place to work when you can show me? Or even better, have one of your fellow employees show me? According to Forbes.com, over 100 million hours of video are watched on Facebook and 10 billion videos are viewed on Snapchat EVERY DAY! Overall, video accounts for 82% of all the internet traffic.
Video is king and it doesn't have to be highly produced. Just a few minutes walking around the job place and showcasing the highlights of what makes your business unique in an organic, fun manner can be as impactful as a highly produced professional product. Some examples are these recruitment videos by Let's Get Digital and HubSpot and of course our very own Mid-west Family Madison! Be careful to be authentic and honest. We've been inundated with spam almost our entire lives and can spot something insincere or fake from a mile away.
Experts and Influencers
Remember how we were just discussing how millennials can spot spam and fakeness? Inversely, this generation holds great value in experts and influencers. What are people saying about your business? Or again, what are your employees saying about your business? According to Nielsen Research, millennials trust influencers 92% more than the companies themselves. Influencers don't have to be someone famous; customers, clients, and employees of the same demographic can also be influencers. According to Morning Consult, 82% of millennials trust their friends and families, 50% of millennials trust influencers, and only 38% trust celebrities. Sincerity is key. An easy way to show your transparency, is using generational jargon when appropriate. It can help solidify that you know and understand millennials.
Locally, Bergstrom Automotive tapped Johnny Danger from WJJO, Krista from 93.1 Jamz and Kristi from Q106 for a recent recruitment campaign.
Multimedia Visuals
The average attention span is seven seconds. Thus, you need to run your ad with a high frequency and on more than one platform. Luckily, there are tools to not only show your message in a variety of places but to make sure it is in the right places at the right time.
Today, online habits are data-farmed and used to track interests, purchasing behavior, and more. This data is used by companies to focus on a specific type of person and show ads on their phones, connected tvs, computers, and even where they shop through targeted display. These are banners, videos, images in various sizes displayed on websites and in apps to specific audiences. Yes! Technology can be that finite with the audience.
In an article from Wordstream.com, "with audience targeting, you're more likely to reach consumers interested in your products or services with relevant messaging. It also decreases the odds you'll waste ad spend on uninterested eyeballs and help move potential customers down the proverbial funnel.
And it yields results. According to Tammy Duggan-Herd, director of marketing at digital marketing firm Campaign Creators, after shifting to a content strategy with audience targeting in 2016, her agency saw a 744% increase in organic traffic within 12 months".
If a visual isn't working, change it up! It's true, messages need to be seen and heard a number of times to make an impact. But if it is the wrong message, more impressions are just wasting dollars. Fresh images and audio can break the monotony of messages similar to other ads or if you use a tactic for an extended period of time.
Change Your Mindset
By 2025, millennials will make 75% of the workforce according to Forbes.com. Millennials want to work for a company that cares; cares about them and the world around them. Even if you have the greatest recruitment program of all time, you won't keep employees without changing your mindset. Ideal workplaces have defined mission statements, mentorship, flextime, and strong leadership. We're a generation who will work hard, just maybe not from 9 am to 5 pm.
Actually, 73% of millennials work more than 40 hours a week when engaged, including regular meetings with their bosses. They want to belong. They want to further the cause and they want to be a part of the success of the company. The days of "punching a clock" are probably a thing of the past. Nowadays, jobs need to be so much more than a paycheck and that starts at the top.
Epic Systems, a global leader in medical software and local company, employs thousands of people and has a beautifully themed campus where everyone has an office. However, given they work with clients around the globe, employees choose their hours and are given the ultimate amount of flexibility with their schedule. While it might be necessary to allow flexibility, employees are not required to be available at a certain time or on the campus. These benefits are a key focal point for their recruiting efforts with target marketing, geo-fencing, SEO and more. And, it worked!
As for me, everything above rings true. I am now involved in a workplace that recognizes my value, allows flexibility, provides opportunity to grow, and has a mission of being a "family." And it's a place I see myself being a part of the workplace culture for a long time.
---