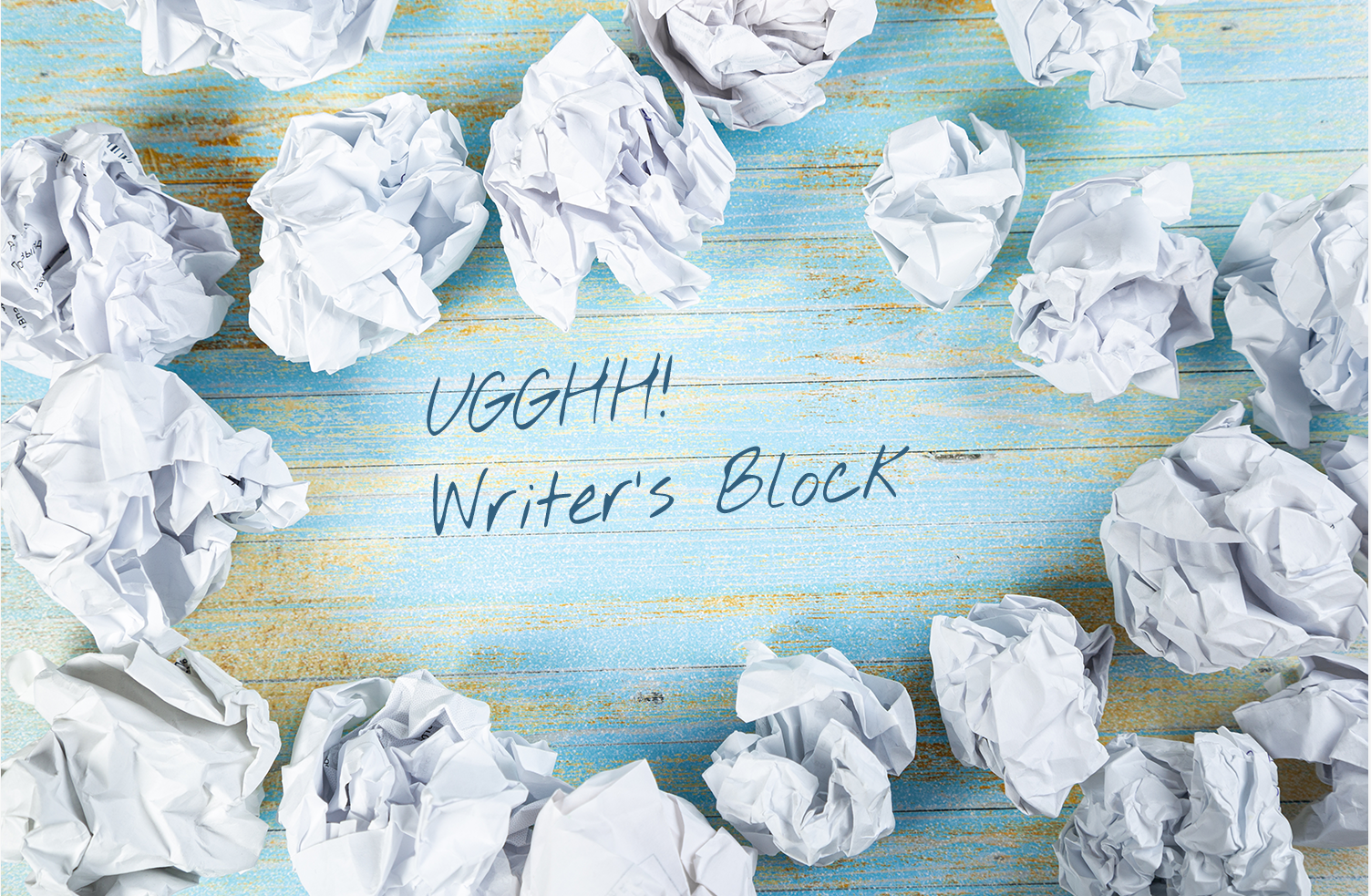 Top 5 Ways to Overcome Blogging Writer's Block
Admit it. It's your turn to compose a content-saturated blog. Usually, you meet this task with enthusiasm and an overflowing list of ideas. But every once in a great while, you get the dreaded writer's block. You have a moment where you open the document, start a sentence, and delete it. Write another sentence and delete it. Finally, you resort to the classic advice your freshman writer professor gave you, JUST WRITE.
Your fingers glide across the keyboard, while you try to organize your thoughts into what will be meaningful content. Yes, I admit it. I admit this is EXACTLY how this blog started for me.
My Gift to You!
This got me thinking, what can I do to help my fellow content generators who end up in this same scenario? Well, below is my Holiday gift to you! These ideas will help jumpstart your next blog topic.
Your Reading/Listening/Watching List: We all consume content to create content. The beauty is that the content doesn't come from just one source. You read other blogs, books, magazines, articles, emails, social media, and more. Or maybe you consume podcasts regularly, or you have a favorite YouTube channel. It can be as simple as a list of resources you like or you can dive into a particular article or post to inspire you. Chances are if you find the content engaging, so will someone else!
Your Experience: You're alive. Embrace it. Blog about it. You experience, witness, and consume some pretty unique and fun things. Tell us about it! If you read back through my past blogs, you will see no shortage of farm and cow references. It is not only part of my brand, it's a part of life daily. Now, does everyone want to read about the cowpie kingdom I witness regularly? Probably not. But there is certainly a number of "cheesey" topics I can tie back to my farming roots that relate to marketing and consumers
Challenges and Wins: As marketers, we are trained to show the proof in the pudding. We use terms like case studies, real-life examples, and reports. However, sometimes, your readers might like to get YOUR perspective on what worked and what creative solutions you used to overcome challenges. I could read your case study but also give me the human, behind-the-scenes take on what happened to get there. So often we don't recognize the work that went into our successes. At times we aren't great at celebrating our successes either.
Advice: This ties a little into challenges but I think it deserves its own category. Just as I started this blog, I referenced some 20-year-old advice I received and shared it with you. My professor told me to set an alarm for 20 minutes and just start typing. Even if you can't think straight, just write. He said the story will come in a few paragraphs. Well, he wasn't wrong, but he wasn't 100% right either. Time and practice have gotten me to this point. You probably received similar advice. Maybe you received more colorful advice like don't cry over spilled milk, or be like a cow—outstanding in your field!
Surveys: When all else fails, surveys can be a great way to not only create content but be interactive and informative. It's also a chance to have some FUN! Surveys can be easy to compose and provide insight to your audience. What do I mean by this? Let's say, you wanted to know which of your readers work in retail or a greenhouse, a fun question might be: What season is your job stretched to the max? 1. Summer, have you seen how many people travel? 2. Fall, it's all the pumpkins we need to sell 3. Winter Holidays, 'tis the season of giving and stress 4. Spring, it's the season of the DIYer. Surveys don't need to be long to be effective but we have found the more fun, the more engagement.
So bookmark, print, or email this blog to yourself so you have it handy the next time you get the dreaded blogging brain block. These ideas will be here to inspire you and even myself! And if you are struggling with where to start with blogging or how to enhance your blog, feel free to reach out to us! Our team is full of content collectors and creators for everything from toilets to, well, you guessed it, cow pies!