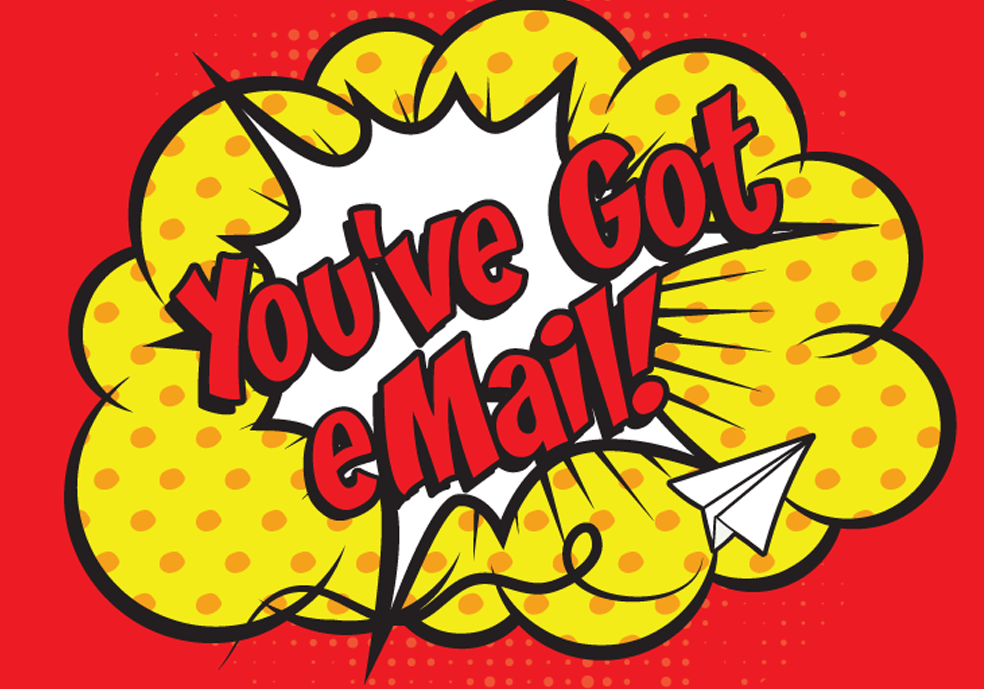 Are You Your Own Worst Enemy?
As long as there has been email, there has been email marketing. The effectiveness and frequency of email marketing have seen its ups and downs, challenges, and successes. So what is the state of email marketing today? Are you maximizing your email messaging?
Email Marketing is Still Worthwhile
According to DigitalMarketer.com, email is a crucial part of the marketing landscape. It allows companies to reach people in a customizable, personal way, reinforcing brand loyalty. "For instance, if your consumers like a particular clothing design from your catalog, you can personalize emails by including related products. Essentially, you can use email automation software tools to view where your consumers lie in a sales funnel stage and create content accordingly."
Additionally, the return on investment for email is strong. "For every dollar spent, email marketing produces more than $40 in ROI." The ability to tailor the message to segments of your customers improves conversion rates as well. Various studies show email generates 66% of conversions. With numbers like this, it is easy to see why DigitalMarketer.com says email is "40 times more efficient and successful than other social media channels.
Anyone Can Email Market…or Can They?
Everyone knows how to use email. So everyone should be able to do email marketing, right? In order to be successful, you need to get people to read the email you send and thanks to platforms like TikTok, the attention span of consumers is decreasing. An article on Time.com sums up a research study that now puts our attention span as less than that of a goldfish. No problem! We just need to write attention-getting copy, that should be easy enough.
"Buy Now!"

"You Can't Miss This Deal"

"You Can Make More Money In 24 Hours!"

"Our Cheapest Price Ever"
Unfortunately, it's not that easy…
What Lands Your Emails In the Spam Folder
As marketing professionals know, privacy and spamming laws continue to evolve and become more inclusive. This presents challenges with crafting messages. According to MailMeteor.com, there are five categories of words commonly flagged by spam filters, whether they are in the title or the body copy.
Urgency
Words that indicate urgency and pressure the recipient to take action. Examples include terms like access, buy today, don't hesitate or delay, great offer, and sign up today.


Shady
This category is words that are unethical or of questionable legality. Some examples are phrases such as eliminating debt, free, guaranteed income, limited supply, and no disappointment.


Overpromise
Terms that overpromise are those exaggerated too-good-too-be-true "double your income" claims and often include terms like free, eliminate debt, join millions, prize, or unlimited.


Money
Talk of money is an easy way to grab attention but one that gets flagged often. Guarantees centered around money or money-backed claims like $$$, affordable, income from home, serious cash, price protection, and money-back get sent to spam.


Unnatural
This category identifies words and phrases that don't seem natural or are ambiguous and difficult to understand. Several examples are dear friend, freedom, one-time, sent in compliance, and message contains.
What to Avoid
This list contains 750 common words and phrases that seem pretty innocent but tend to be flagged as spam. As you continue to craft your email messaging, be aware it's easy to be caught using some of these words and phrases.
This list can help you not only craft better, more original subject lines to catch attention, it is invaluable to help avoid the spam filter. While vetting a list this large seems daunting, it is sure to pay back in dividends knowing you are hitting inboxes.
With a little practice and some strong editing, you too can be an email expert! If you still don't know where to start, Mid-West Family Madison knows a thing or two about email marketing and would be happy to help you get started today.