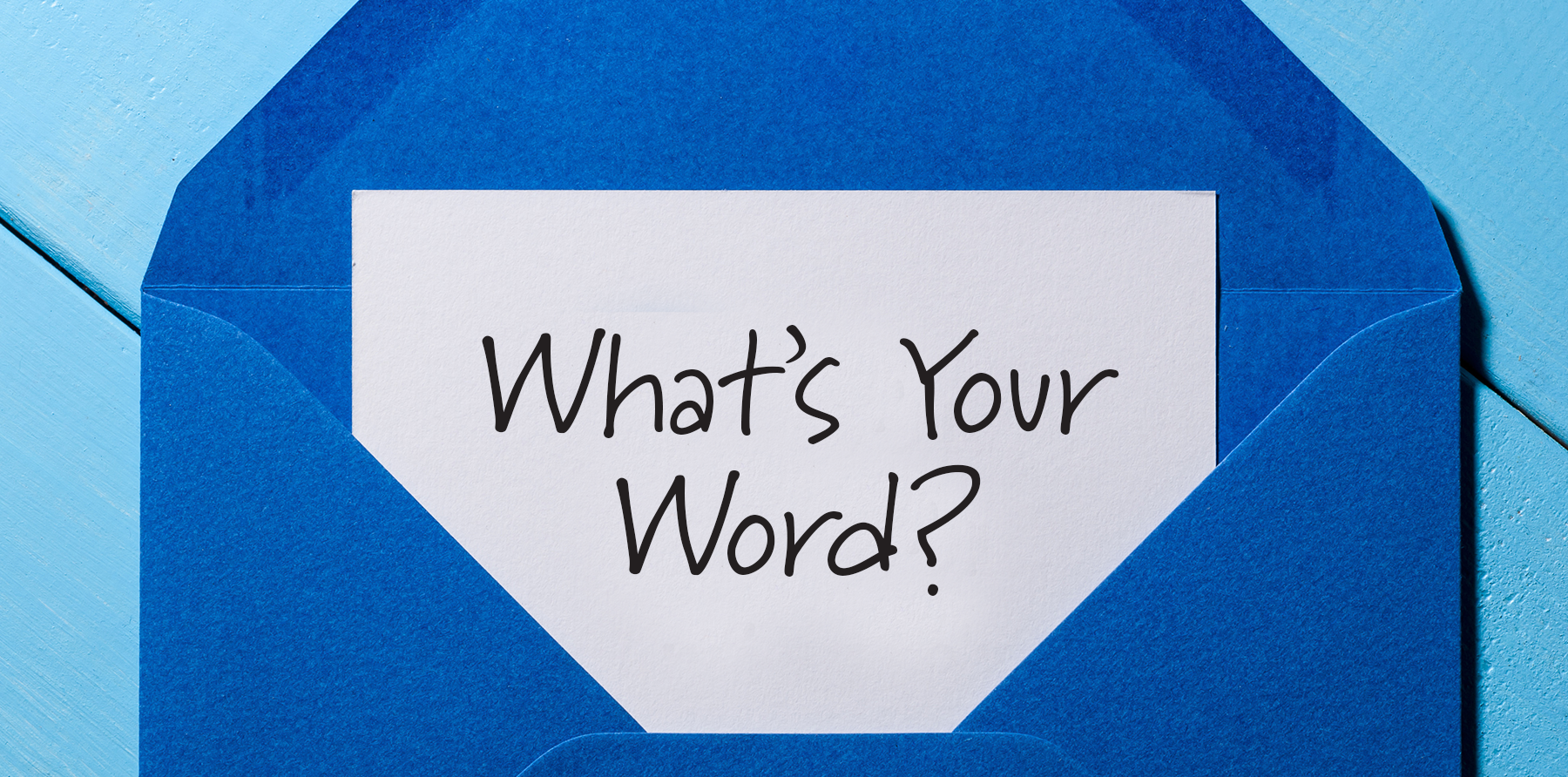 Have you noticed the trend of people selecting a word to own? Words like adventure, mindful, and joy are popular choices. Choosing a word as a mantra helps avoid our sense of failure when we abandon our New Year's resolution by February 1. Selecting a word we can focus on daily leads to more overall success.
If we can select empowerment words for our personal lives, I challenge you to choose one for your business. Here are some marketing "word of the year" to get you started.
Grow Your Team, Grow Your Business
Grow. Everyone felt the effects of the Great Resignation, either at their own company or the shortage of waitstaff at their favorite restaurant. According to the Pew Research Center, the top reasons people left their jobs in 2021 were low pay, no opportunity for advancement, and feeling disrespected at work.
Hold up! Look at these three easy fixes! Grow people's salaries, even if it's a small amount. If they cannot move up in a job, you can grow what they know by paying for classes or training. Finally, addressing the feelings of disrespect is a chance to grow as a team. Could you provide some team-building activities and take the time to provide positive feedback? Growing team happiness grows the company and productivity.
Learn What Changes are Coming and Adapt
Learn. If you're in business, you're marketing online (if you aren't, please call us, we can help). And if there is a place where changes happen often and quickly, it's with online marketing. For instance, this past year, privacy changes with Apple phones impacted how we execute targeted display advertising. As we say at Mid-West Family Madison, when your cookies crumble, it's time to get creative. More changes are sure to come along. Just look at the way OTT is distributed! Now is the time to learn what is coming and not get caught unaware in 2023. And if you don't have the time to learn everything digital or to follow all the changes, Mid-West Family would love to be your marketing partner. We thrive on change!
What Journey Do Your Customers Experience?
Journey. One of our favorite sayings is, "you can't read the label if you are in the bottle." This means you're too close to your own projects to see the faults or where the missteps are. Is it time to take a fresh view of your customer's journey? Is your journey intuitive, stress-free, appealing, and informative? According to saleslion.com, 81% of shoppers research products online before purchasing. So how do your products appear online? Even more importantly, how does your company image appear online? The conscientious consumer is here to stay. So showcasing a positive workplace, green energy, or what makes you unique can sway the consumer in your favor.
Consistency is Key
Consistency. It may be obvious, but is your imagery and messaging consistent across all marketing channels? Hey, I will be the first to admit that this seems obvious. Sometimes, the bigger the company or marketing team, the harder this can be to achieve. As marketers, we are quick to put our personal stamp or voice on projects.
A great example is our blog! This one is clearly written in my casual, questioning style, which is different from others with a wittier rapport or a more serious tone, which makes reading these blogs more interesting and engaging. What is consistent is there is something new for you to read every Tuesday. Sometimes going back to basics and perfecting the obvious can lead to huge strides forward. What could you do more consistently?
Risky Business
Risk. We love this word! Why you ask? Simply put, risk means you're thinking outside the box and are willing to try something new. You're venturing into uncharted territory, unafraid to tackle the unknown. Much like the Star Trek fleet mission to, "boldly going where no man has gone before." So go ahead. I challenge you to take a risk. Not all risks are big or financially altering. But, getting outside your comfort zone and trying and failing might light a path to a new direction of success.
Don't let this list limit your marketing word choice for 2023. This is a chance to be creative and make a spectacle for your team. Give them an idea to rally around for the coming year. You can create rewards around your words or even fun! Decorate placards to place on desks, so the visual of your marketing word is right in front of you and top of mind.
Help. When all else fails, a word like help can be great, whether you are giving assistance or allowing yourself the grace to ASK for help. As your friends, we are here, ready to help you with your marketing or your mindset about marketing. Help is just a click away.
Confidence. That's my word for 2023. Personally, I am seeking confidence in my work and what I know are the best-researched and executed strategies for you. Sorry to disappoint you by not making my word about cows or farming. However, if you have ever worked with cows, you know that being confident is definitely a key to success in the show ring. Without confidence in your handling skills, your cow will likely make a dash for the closest feed tub and leave you dusting off your jeans and pride.