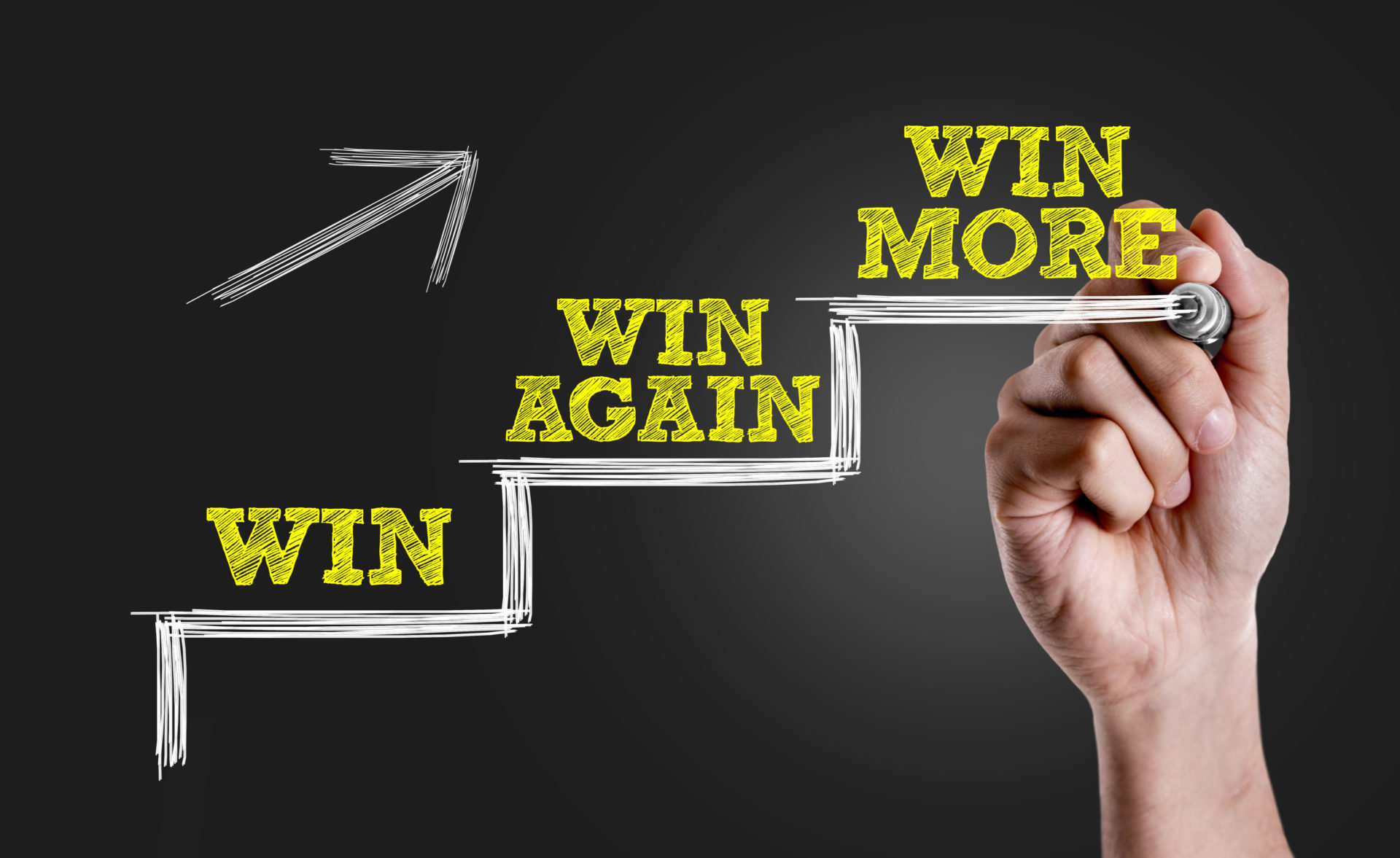 Three Ways a Siding Company Can Beat Their Competition to the Best Leads
In today's competitive market, siding companies need to do everything possible to stand out from the crowd. One way to do this is by beating your competition to the best leads. Here are three ways to ensure you're always ahead of the pack:

1. Awareness – Do people know who you are?
When someone is looking for a siding company, they want to make sure they're choosing the right one. Name recognition is an important part of their customer journey, because they are getting to know your company before they need your service.
The goal is to become the first name people think of when looking for your service. Pairing the right message and telling the right story repetitively will gain you top-of-mind recall.
Best Practice: Match your messaging to where your customers are in their journey.
As a siding company, you are mainly trying to attract two groups of people:
People looking to upgrade their curb appeal
People who need to fix storm damage
Your message and strategy would vary significantly depending on which group they are in.
Another group is new construction. In general, the market for that is general contractors and builders.
Here are a few questions to ask yourself to determine if you are covering the Awareness phase well:
Do people recognize your company name? Logo?
Do you occupy the #1 spot in the mind of your dream customers?
2. Consideration – Do they like you?
Once a customer is aware of your company and is interested or in need of your services, they enter the consideration phase. This is where they get to know you better to decide if you are the right fit for them.
In this phase, it's important to answer any questions they may have and make sure you are helping them solve their problem.
Best Practice: Anticipate the questions your customers will have and answer them on your website, in your advertising, and in person.
Talk to your salespeople, what are the top five or ten questions they are asked most frequently. Another great wayto get an idea about what customers want is by looking at Google trends. We take this one step further for our clients and look into which phrases are searched most often, giving them an even better perspective on where their audience's attention might be focused!
For example, Fiber Cement Siding was searched 18,100 times in the US last month.
Are you answering every question about fiber cement siding on your website? Start with the most-asked questions such as:
How does it compare to vinyl or other popular materials?
What are the best brands of fiber cement siding?
Why do you use the product you do compared to Fiber Cement Siding?
Other popular search terms were:
High Quality – 12,100 times
James Hardie – 12,100 times
Certainteed Siding – 6,600 times
Energy Efficiency – 6,600 times
Consider including those terms on your website and on social media.
Other Potential Frequently Asked Questions:
How much does it cost?
What is the installation process like?
Can you match my current siding?
Do you offer a warranty?
Why should we choose you versus your competitor?
What product is the best fit for what I want?
Here are a few questions to ask yourself to determine if you are covering the Consideration phase well:
What do you do to follow-up with the people who visit your website and leave without contacting you?
Do you have multiple ways to answer the questions, so people can either read or watch a video on the topic?
3. Conversion – Do they trust you?
The final phase of the customer journey is when a customer decides to trust your company and buy from you. This can be a difficult phase, because customers are often hesitant to spend their money with a company they've never worked with.
In this phase, it's important to prove you are trustworthy and have their best interests at heart.
An effective way to build trust is through customer testimonials. Sharing stories of happy customers can help potential customers see that you are the right company for them.
Best Practice: Offer a money-back guarantee to show you're trustworthy and remove the risk of purchasing from you.
Pro Tip: Create A Lead Magnet
Sometimes people aren't ready to schedule an appointment or ask for a quote because they are researching what's best for them, but aren't ready to buy in the near future. This is why it's important to have a lead magnet on your website.
A lead magnet is something you offer for free in exchange for someone's contact information. This could be an ebook, guide, checklist, or video series.
A lead magnet we suggest is a siding buyer's guide or free estimate calculator. Any tool that solves a specific simple problem for your customer. This will give them information you know they are seeking in the research phase of their journey.
Plus, it will allow you to continue building your relationship with them while you wait for them to be ready to buy.
Lead magnets are important to use in a competitive industry like siding, because you are able to start a relationship with your lead before many of your competitors.
Here are a few questions to ask yourself to determine if you are covering this phase well:
Do you have a lead magnet on your website?
Do you have an automatic follow-up strategy for the customers that aren't ready to buy soon?
Now what?
So, how can a siding company stand out in the digital age and beat their competition?
There are three main ways: through awareness, consideration, and conversion. By getting people to know you, like you, and trust you, you're better positioned to drive more sales.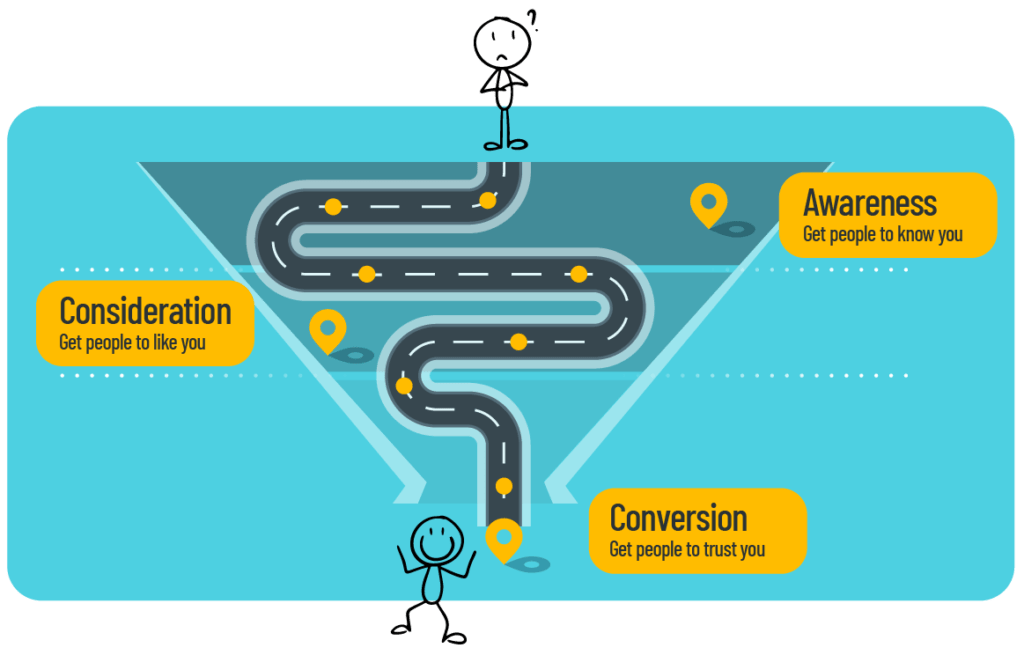 It will be overwhelming if you try to improve all three phases, but the most important place to start is your website.
What should you say?
What should you change?
What should you do first?
Well, we'd love to help guide you to the answers to those questions. Reach out and our team of creative storytelling experts will take you by the hand and bring you to success.
---