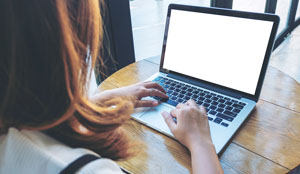 Tackling Your Marketing Plan
There is nothing more intimidating than a blank piece of paper! My goal is to try and bring you information that will help you. Hopefully, creative, innovative ideas to grow your business or to help you plan for the future - stuff you can use. What's trending? What's moving the needle?
As I began thinking about topics I looked back at our vast library of blogs to see if something there would inspire me. (Take a look if you have a couple of extra minutes, there is a nice collection of ideas.) Nothing sparked, so I did what anyone would do, I Googled!
Here's what turned up:
7 Marketing Trends to Jump on in 2022
Video marketing.
Content is still king.
Harnessing the power of data.
Social media content.
Virtual events.
Influencer marketing.
Personalization.
All of these ideas are excellent but what isn't here is the thing that ties all these "trends" together. And it really is the most important thing and that is STRATEGY.
You could jump in feet first and create a series of videos but if you've no strategy, no creative continuity, and no distribution plan then you've wasted time, money, and resources. What if you threw your new videos up on TikTok—everyone is doing it why not you? But who is your customer avatar? Are they likely to be on TikTok?
The same goes for the other trends. Capturing data is great but a robust spreadsheet does nothing if you have no remarketing plan. You can personalize all you want but if you're sending messages out to Helen the 70-year-old retired nurse and you sell leather motorcycle jackets you probably won't sell many.
AHA! You need a Marketing Plan! You can google that too and get a zillion returns on how to write a plan. Do research, analyze data, and set measurable marketing goals. Seems easy right? Until you set down to do it. Why?
You can't read a label when you're in the bottle.
Most people find it hard to be objective and see their business as their customers do. When your customers think of your business what words do they associate? Are they the same words you think of? Until you align these two views you'll never sell your motorcycle jackets. Or at least you won't sell as many.
Oh no! See what I did there? I introduced the concept of branding. A clear brand statement along with the strategy words, and the bricks and mortar of your brand is the absolute first step. Once you determine who you are and what you stand for the rest is gravy.
What is your mission statement?
Start there and review it. Does it reflect your why? How long ago did you write it? What's changed in your business since you wrote it? I recently learned Stanley Steamer first started out making steam-powered cars.
If you need help, give us a call. We specialize in helping you build not only your creative strategy but the best way to implement your plan and then measure it, refine it, and grow it to keep pace with the speed of your business.