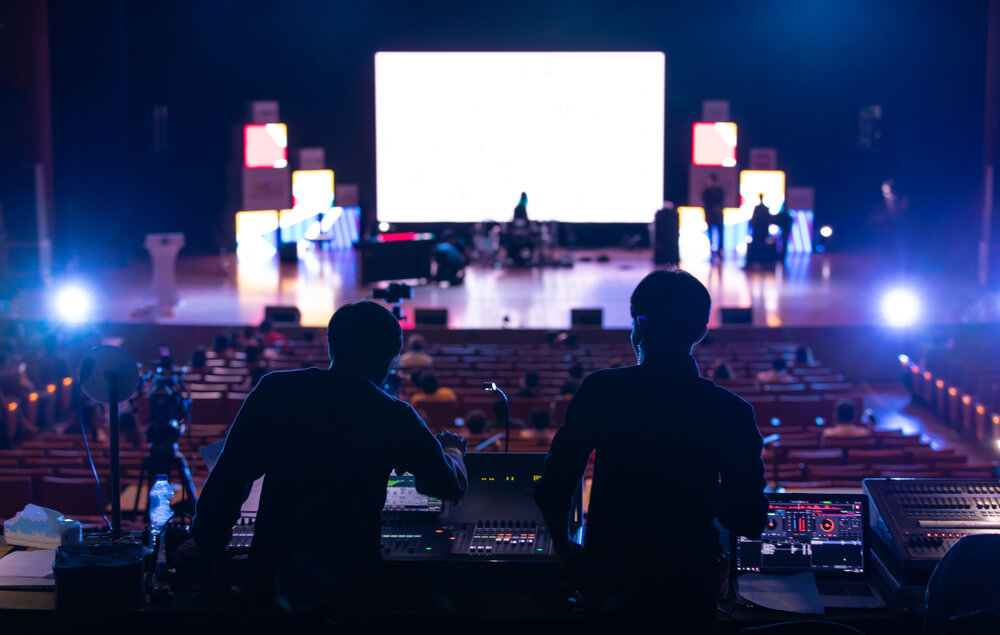 How Live Event Marketing Can Enhance Your Campaigns
Live event marketing makes your brand memorable and converts prospects into ecstatic fans. According to Aventri, "An overwhelming majority of C-Suite executives (87%) believe in the power of live events and plan on investing in them more in the future."
However, most professionals don't know how to measure the results of their live event marketing in the first place: "Less than 50% of marketers have a standardized process to measure event sponsorship."
Before you adopt live event marketing as a mainstay in your new marketing strategies or dismiss it, take a quick look at what event marketing is, the benefits of marketing through this channel, and how to get started.
What Is Event Marketing?
Event marketing uses in-person events or real-time engagement to promote a brand, a product or service, or a new release tied to the company. Live events include conferences, televised or streaming presentations, launch parties, and other promotional events.
While select activities within the event may have individual purposes, such as celebrating a retiring president, hosting a panel, or having live entertainers, the event's ultimate goal is to engage with attendees and audience members to grow their connection with the brand or convert them to customers. These are people who already have an interest in your category or they wouldn't have attended the event. We consider them a lukewarm prospect.
Types of Event Marketing
Event marketing comes in many forms, from concerts to appearances. No matter the type, the goal is to mention your brand name and allow people to become more familiar with it. Here are some everyday events where your business can be named to a crowd of captive listeners.
Appreciation Events

Conferences

Launch Parties

Meetups

Tradeshows

Workshops

Seminars
Benefits of Event Marketing
Some of the key benefits of event marketing include:
Engagement
Live event marketing allows attendees to interact more directly with ideas, products, and people. This creates more lasting memories and impressions of the brand. As a result of this engagement, attendees will be more familiar with the hosting brand (which increases the odds of eventual conversion) and can see the use cases for a product or service.
Providing Education
Many companies have seen the value of educating prospects and customers over the past several years. Providing educational content, especially during events, increases buy-in. It can also position your brand as a source of authority and expertise, allowing you to stand out from the crowd.
Strategies for an Effective Event Marketing Plan
Consider these best practices for effective event marketing.
Publicize the event well in advance to increase the number of attendees and ensure plenty of buzz.

Work with Mid-West Family Madison, who specializes in event marketing.

Focus on planning: make sure instructions and digital communications are clear.

Get feedback: Create plenty of opportunities for attendees to give feedback on every aspect of the event.
Measuring Your Results
See which speakers and topics garner the most interest during an event, get feedback about your products, or do surveys to see how many consumers found you at a live event. All these insights can be adequately used to fuel future marketing campaigns.
Some metrics you can measure include:
Reviews about the event

Engagement with different products or services

Interest in different topics

Indications of confusion or disinterest
Plan Your Live Event Marketing with Mid-West Family Madison
Live event marketing can create a buzz about your business or be costly in-person marketing fizzle. At Mid-West Family Madison, we're here to help you plan your event, get the word out, and enjoy the benefits of a well-run event. Talk to us today about your live event marketing plans and see how we can help you take it to the next level.