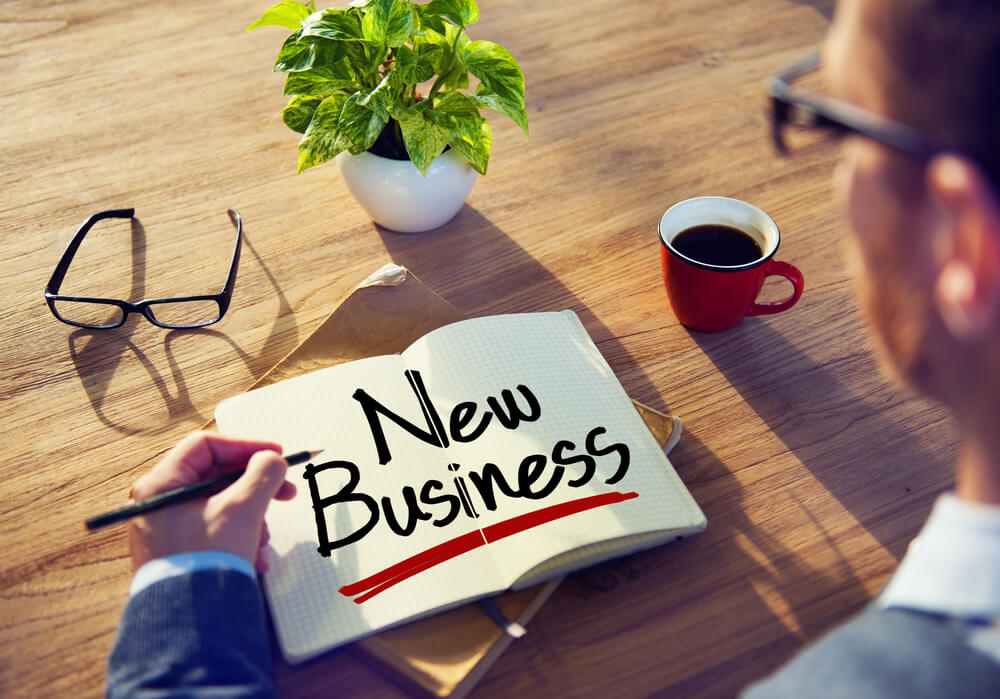 8 Tips for Marketing a New Business in Madison Wisconsin
Opening a new business in Madison? YEAH! This is a huge step and chances are, you're very excited about the process and progress you're making. However, in many cases, you may end up with so much on your mind that you forget important things—like marketing.
Your new business will likely struggle to get off the ground without a structured marketing campaign. With these tips for marketing a new business, you can get your new business in beautiful Madison started on the right foot and increase your chances of success.
 1. Fail to Plan, Plan to Fail
If you don't have a marketing plan in place, your plan, in essence, is planning to fail. You can't attract interest if people don't know about your new business. In today's world, word of mouth simply isn't sufficient because not enough people will learn about your business to help you earn customers. Instead, you need a clear marketing plan in place using social media, radio, and social marketing opportunities to connect with potential customers.
2. Know Your Ideal Customer
Before marketing your new brand, you need a comprehensive idea of who you're selling to. We call this your customer avatar. Who is your target audience? Where can you find them on social media? What radio stations do they listen to most often? By developing a clear profile, you can create marketing materials geared toward your target audience as you launch your advertising plan.
As a new business, you may not fully know your target audience yet—and that's okay. You can create a plan using your ideal customer, then update your customer persona as you get to know them. While many large companies invest in customer research, small businesses benefit from interacting with their customers daily. You can learn a lot simply by interacting with them. Then use what you learn in your marketing.
3. Know Your Competition
Even if you've opened a ground-breaking business that solves new problems for your customers, you still have competition. It might be a business that focuses on offering a previous solution, or they might offer similar products to yours.
Whatever your competition looks like, make sure you know who it is, what they have to offer, and what you have that sets you apart. Having this knowledge will help you adjust your messaging to emphasize your unique branding or offerings, helping you find the right notes to resonate with your audience.
4. Be Able to Answer Important Questions about Your Business
Before you can market your business, you need to know two key things:
What challenges does your business solve?

How will it make people's lives better?
When you answer these questions, you can present your marketing materials in a way that will help draw in your target audience. Marketing relies on selling your passion. If you know your stuff and believe in your services, people will be drawn to you.
5. Build a Website
Your website is your best chance to let your customers get to know you and everything you have to offer. It's the best salesperson you'll ever have. It works 24/7 and never takes a vacation! Through your website, you can provide all the content a potential customer needs to make a buying decision, from top-of-the-funnel content to draw them in, to bottom-of-the-funnel content that encourages their final decision.
Make sure your website contains key content to help guide your customers. Around 90% of businesses that invested in content marketing last year intend to invest just as much or more in their content for the coming year, and with good reason: it helps you get the results you need! Use a small business website checklist to give you a better idea of what your website needs.
6. Launch an Email Marketing Campaign
Email marketing is a highly effective marketing strategy. A well-planned email campaign is like money in the bank. On average, email has an ROI of $36 for every $1 spent, making it one of the most effective tools in your marketing arsenal.
7. Stay Social
Social media for new businesses is highly beneficial. Around 82% of the population has at least one social media profile. It is a fantastic tool to meet your customers where they are and connect with them.
Social media is perfect for conversations and interactions with your customers. However, you must also remain social in real life and get out in the Madison community. Get involved. Participate in local events such as the Taste of Madison, Opera in the Park, or one of the thousand live music events like Storytellers Jam. Sponsoring events or charities you believe in helps define your business. The more involved, the better the community will get to know you, and the more you'll spread your name.
8. Don't Knock Tradition
While there is plenty of great new marketing opportunities, it's important not to forego key traditions. Radio, for example, offers immense marketing potential. How effective are radio ads? More than you might think. Radio personalities are the original social influencers—and still are!
When you combine radio with digital marketing, you increase overall awareness of your brand by connecting with your customers more often. Furthermore, your radio marketing efforts can make building trust with your customers easier since they will link you to well-known personalities they consider friends.
BONUS: Don't be Afraid to Try New Things!
Several new tactics are rapidly gaining a stronghold in marketing, including video, OTT, podcast advertising, and radio streaming ads. Try these strategies to see how they work for your business and help you connect with your target audience.
Partner with Mid-West Family Madison to Launch Your New Business!
Are you ready to get your new business off the ground? Wondering, "How can I best advertise my business?" Mid-West Family Madison can offer the marketing support you need. Contact us today to learn more.