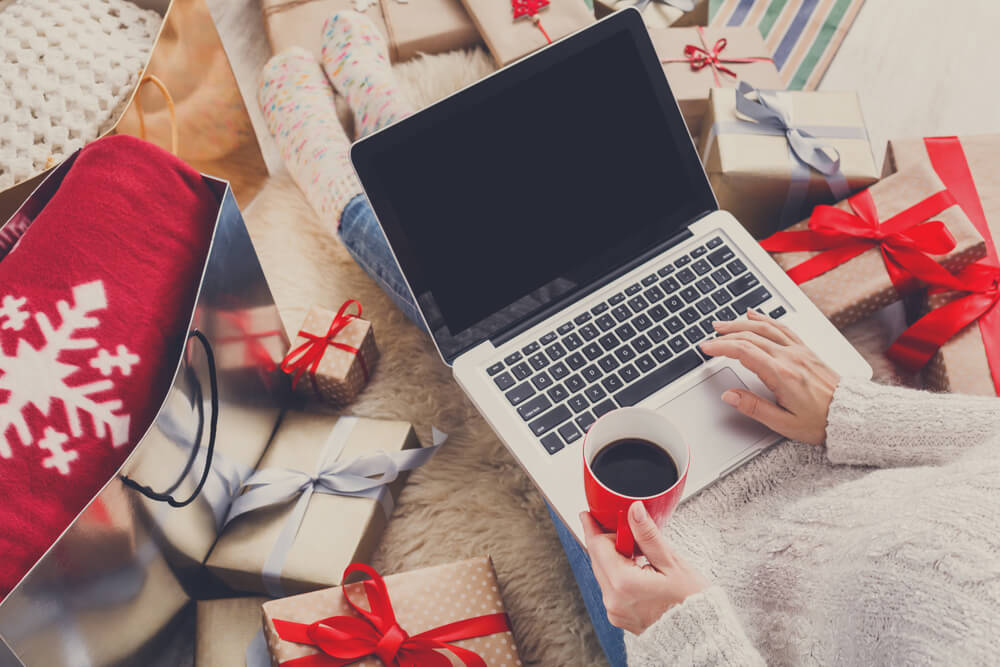 6 Tips for Holiday Marketing Success
It's not too early to begin your holiday marketing strategy. In recent years, people have started their holiday shopping earlier and earlier. One recent survey found that around 40% of respondents plan on shopping early to avoid price increases in 2022.
Also, according to a new InMobi report on Adweek, there are other trends to watch for in 2022. In addition to early shopping, the report said that 80% of consumers tried new brands in 2021. This is exciting because consumers are opening their wallets to brands they aren't already loyal to. Another key trend is the increase in mobile sales, with m-commerce sales expected to increase by a whopping 19.5% this year.
These and other stats show the value of early and effective holiday marketing. Here are some easy marketing strategies for small business campaigns worth trying. Plus, look here for some opportunities.
1. Start Early and Have a Plan
As mentioned, people are beginning their holiday shopping earlier than ever. This makes it important to start as early as late summer and early fall.
Develop a specific, actionable plan for your holiday marketing campaigns. Determine all marketing must-haves and channels to use in your strategy. Doing so will ensure you're sufficiently prepared ahead of the holiday season.
Think about different items such as:
Holiday promos you want to launch

Messages you want to push around the holidays

Which audiences do you want to target, and when it's best to target them

Which channels are best for reaching your audience



2. Leverage Radio Advertising
Radio remains an effective channel to connect with potential customers. It's also an excellent channel for holiday marketing. With the help of broadcast radio, you'll be able to stand out from many companies relying on other passive outlets.
If you're unsure how to get nearby customers to engage, consider a local radio station. Radio advertising can also supplement other advertising efforts, keeping listeners aware of your brand and holiday promos and deals.
3. Use Paid Campaigns to Increase Awareness
Pay-per-click (PPC) ads are ideal for reach strategies. Launch some holiday PPC ads across the web to increase brand awareness and establish your online presence.
Paid campaigns can include retargeting ads that follow people across different sites after visiting yours. For instance, you might make people aware of your website through a radio ad, leading people to visit and learn more about you. Even if visitors don't buy anything at the time, retargeting ads keep them from forgetting about you. At some point, the visitor may return to complete their purchase, which is always your goal!
4. Create Targeted Email Campaigns
Email marketing is a big part of successful holiday marketing. It's also one of the most cost-effective marketing strategies you can use. For every dollar you spend on email marketing, you're likely to see an average return on investment of $36, which is pretty remarkable.
Take the time to grow your email list and send emails letting people know about holiday deals and promos. This will put you on recipients' radars well before the holidays arrive.
5. Be Purpose-Driven
People today love to see brands with a specific purpose behind them, with statistics to back this up. One study found that around 75% of people are more likely to trust a brand with a purpose. 78% were also more likely to recall a purpose-driven company. The key is that people like to be a part of something that makes them feel good. When they buy from you, they help contribute to a cause they feel strongly about.
Think about your values and how you can connect them with your audience. Look for events in your industry you can participate in. Associating your brand with clear values and getting into the holiday spirit will resonate with audiences.
6. Try Social Media Marketing
Creating a social media marketing campaign will also help you get the most from your holiday marketing efforts.
The best holiday social media campaigns should target the platforms your audience uses. You may be tempted to target as many platforms as possible to maximize exposure. However, you'll save money and resources with better targeting. Determine where your audiences are most active and engage with them on these platforms.
You can use a combination of ads, posts, and even engaging contests to build awareness.
Bonus: Make a Plan for Long-Term Success with Mid-West Family Madison
Incorporating these and other holiday promotion ideas for small businesses will help you grab and hold people's attention. If you need any help with your campaigns, the experts at Mid-West Family Madison are here for you. We offer the expertise and resources required to build a successful early holiday marketing campaign to get results.