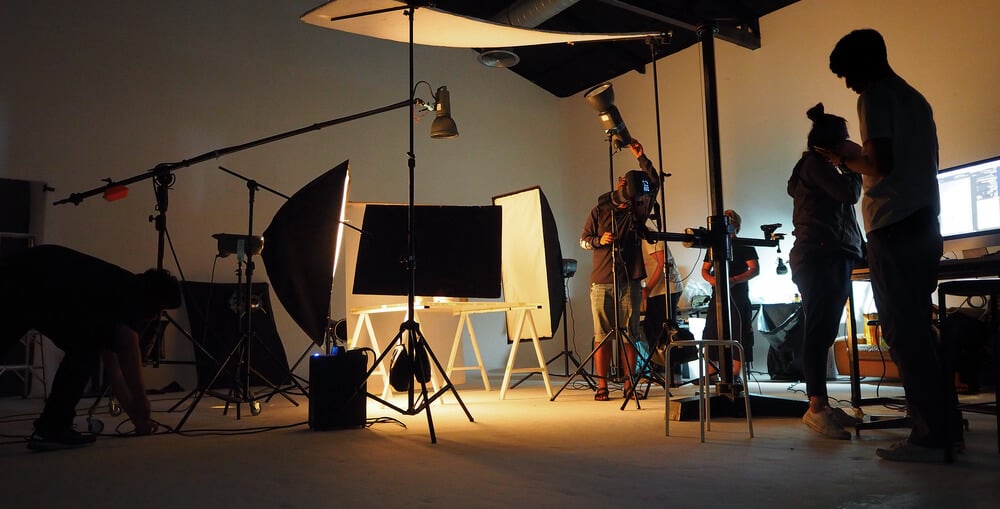 What Can Video Advertising Do for Your Brand?
Video remains one of the most popular forms of media among all audiences, and it's not limited to entertainment. One study found that 54% of consumers want to see more video content from the brands and businesses they support.
Here we'll look at what video advertising entails, the importance of video advertising, and some of the ways you can use it to enhance your marketing campaigns.
What Is Video Advertising?
Video advertising grabs watchers' attention, often with shorter videos promoting a brand or offering. Digital video advertising often plays over another central video, such as pre-roll ads that play before a YouTube video. Many platforms support video advertising, enabling you to reach every audience imaginable.
What Is the Importance of Video Advertising?
High-quality video advertising has numerous benefits that make it worth implementing. Some of the specific benefits of video advertising include the following:
Consumer Engagement —

Offers an audio-visual experience more appealing to consumers more than other types of content, including text and static images. People enjoy video content and will spend more time on a page watching it, particularly if it's helpful or entertaining.

Encourages Social Sharing —

When people watch an engaging video they are more likely to share it with friends and family. Videos are potentially more effective than other social media posts, with recent stats finding that

half of social media users

enjoy video more than other posts. Additionally, 25% of marketers found live video to be the most valuable video content.

Improves SEO —

Well-optimized video content can help boost SEO performance, but it can also indirectly help SEO in several other ways. Engaging branded video content will keep people invested and increase traffic to your website, which can signal to Google that

your website is worth ranking

.

Boosts Conversions —

Video content also has the chance to improve conversions by a substantial amount. This is because video paints a more accurate picture of a brand, product, or service than plain images and other content. Additionally, video content is memorable, leaving a lasting impression on viewers.
Best Platforms for Video
There are many video advertising platforms you can use to connect with audiences. The platforms you choose will depend on the specific audience you want to reach.
Some of the most popular platforms today include:
YouTube —

This is the most popular platform for video content and caters to audiences of all ages and demographics. You can reach just about anybody through YouTube.

Instagram —

If you want to target younger viewers with your video content, Instagram is popular with this crowd. Its users are also highly active on the platform and are likely to check it multiple times a day, giving you plenty of chances to gain exposure.

Facebook —

This remains the most popular

social media

platform on the internet, making it ideal for most video marketing strategies. You'll likely be able to connect through highly targeted Facebook video advertising.
TikTok —

This platform is growing up even if the audience is still rather young. It is

estimated

that TikTok has approximately 80 million monthly users in the United States. Of these users,

60% are female

,

and 40% are male,

with 60%

between the ages of 16-24

, and

26% are between the ages

of

25-44

.
The Benefits of Video Marketing
The benefits of video advertising make it critical for marketing campaigns. Some specific advantages of these campaigns include the following:
1. Influences Buying Decisions
Video has the power to heavily influence people's buying decisions, with one report determining that 93% of consumers find video content helpful when buying a product. Viewers can learn the ins and outs of brands and individual offerings through in-depth videos.
2. Increases Traffic
Video is engaging and is likely to attract attention, leading to more traffic. Two-thirds of the respondents in a HubSpot poll said they visited a brand's site after watching a video.
3. Reaches More Decision Makers
Business leaders often watch videos relevant to their jobs and industries, which is why B2B businesses can benefit from connecting with execs through engaging video content.
4. Improves Email Marketing
Emails containing video can lead to higher open rates and clicks.
5. Grows Revenue
High-quality branded video content will likely increase conversions and sales, leading to higher revenue. Over time, your campaigns could generate high ROI as a result.
Add Video to Your Content Strategy with Mid-West Family
Video advertising is vital for any marketing strategy, but you must know how to produce and promote top-quality videos that connects with your audience. For some help with your efforts, turn to the experts at Mid-West Family Madison.
As a reliable media partner, we can help you get the most from your campaigns with video production and publishing. Contact us today to learn more about our capabilities and get started on your next video project with us.